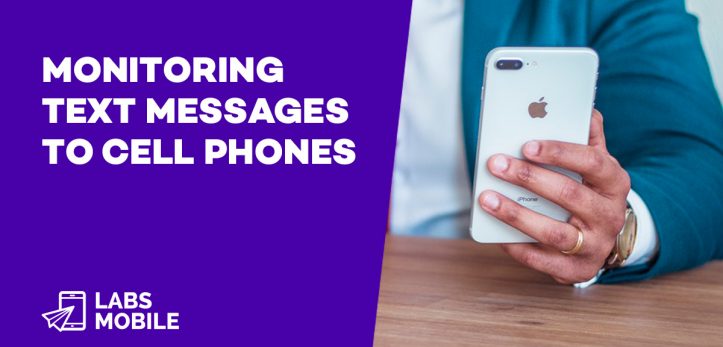 How to monitor text messages sent to cell phones with LabsMobile.
Advertising campaigns with text messages are still one of the most creative ways to notify customers of offers, discounts and any other type of information. However,  monitoring their results and organizing sending properly is difficult.
But LabsMobile does allow you to effectively handle all this data so, in this article, we'll give you more information about this platform.
LabsMobile: control your message sending
LabsMobile is a platform that will enable you to send messages to cell phones in bulk. As you can understand, doing it with a cell phone isn't a good idea, since it would take too much time.
Therefore, working with this program is the best choice. This enables you to customize your messages and communicate with many people at once.
In addition, it offers a free trial period so you can try it and discover if this is the ideal platform to send text messages to your customers' cell phones.
Monitoring text messages to cell phones
But without a doubt, one of the most attractive features offered by this program is the option to monitor the SMS you've already sent. To do so, you'll have to enter your account and click on the "Monitoring" option. Then, you'll only need to include the dates or the information of the SMS you want to review and that's it.
Thanks to this option, you can check the status of your messages in great detail as it has many states:
– Processing: it hasn't been sent yet but it's being processed by LabsMobile.
– Sent: when the SMS has already been sent to the GSM network.
– Test: if it's a test message.
– Duplicate: when an attempt has been made to send a message twice to the same recipient, the program detects it and blocks it.
– Delivered: when the SMS has been delivered by phone operators.
– Expired: when it couldn't be delivered after over 72 hours.
– Rejected: when the phone operator has rejected the SMS.
– Non-deliverable: when the SMS has incorrect data and can't be delivered.
But, in addition to this, you can track the clicks by activating the "Search type by Clicks" option. This way you'll be able to discover which recipients have opened it and clicked on the link you have included in the message.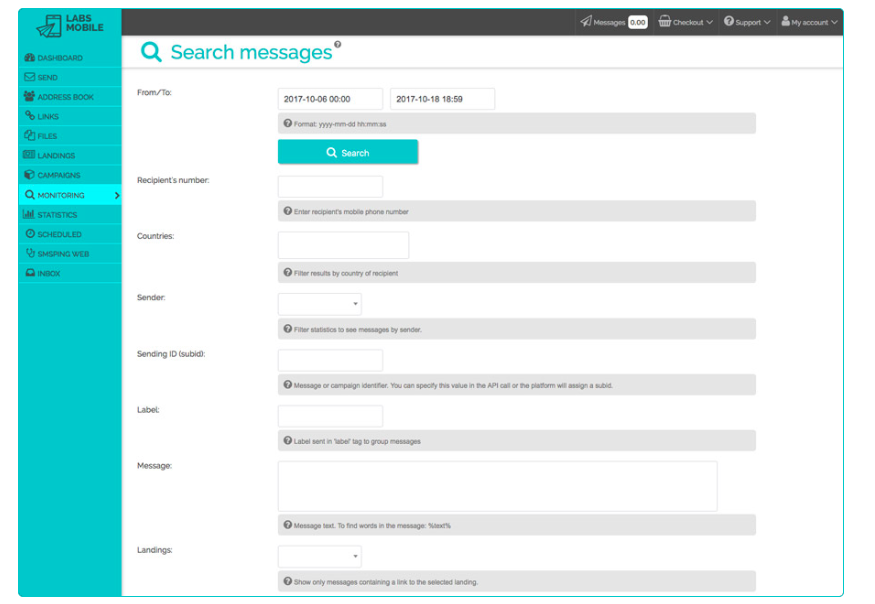 How to monitor text messages sent to cell phones with LabsMobile.
With LabsMobile you can also export the data to a CVS file that's compatible with Excel to examine and transform your strategy until it's infallible. And you'll, of course, have access to the statistics report in your account menu. You can configure it yourself since you can choose the dates that are analyzed and print it or see it on the go.
Finally, we'd like to note that you can easily create text message campaigns and access those you have already created easily.